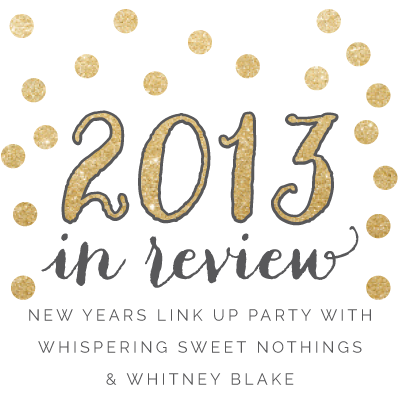 As promised, a look back on my year: definitely one of the most fulfilling and the hardest. I'm so excited because this year, I actually blogged consistently. If you remember back to my 2012 Year in Review post, I didn't blog at all from January through April.
I buckled down and spent the month studying to take the biggest test of my life: the dreaded NCLEX. Read about my time spent doing this
here
,
here
, &
here
.
I took a trip to the
Mall of America
with my brother & sister. I hadn't been there since the 3rd grade (& I live in MN!).
I developed a serious Starbucks problem.
I received a
super sweet comment
from an Anonymous reader that made my day.
I shared my love for my
sisterhood
.
I had a much needed
GNO
(Girls Night Out, for you non-Hannah Montana types!).
I took the dreaded NCLEX exam on February 6th.
We welcomed a new cousin into the family: Brynn Elizabeth.