Remember when Hallie & Nikki wrote a
plea to Luke Bryan
? How awesome was that!
I've decided to take a hint from that letter and write something to the wonderful Miranda Lambert, who is seriously one of the greatest people alive.
I mean, I'm just a little obsessed. I may even YouTube videos of Miranda singing "The House That Built Me" live in concert &, most of the time, I end up with tears in my eyes. Especially if she starts crying while singing it. Please still like me.
Miranda, this is for you. Even though you probably won't find this.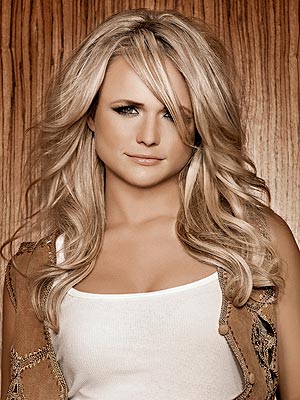 Reasons I Love Miranda Lambert/Little Notes to Miranda Lambert
- No one has more
Texas Pride
than you, lady! You are
Texas as Hell
!
- If I idolized
Somebody Else
, well, that would just be wrong.
- Your music is killer: doesn't matter if I'm out drinkin' or just
Lyin' Here
.
- You don't just write songs about
Another Heartache
(like some other little star).
- All I have to do is ask myself:
What in the World
would Miranda do?
- I fell in love with
Jack Daniels
too ;)
-
Something That I Like About a Honky Tonk
is that they play all your songs!
- I would love you even if you moved to
Witchita Falls
& said your
Last Good-Bye
to country music fans.
- You inspire me to pick up my
New Strings
and jam out.
-
I Can't Be Bothered
with all those wanna-be country singers.
- Please
Bring Me Down
to Tishomingo with you! Please?
- I'd ride on a
Greyhound Bound for Nowhere
just to see you in concert.
- I feel like
There's a Wall
between me and other country artists, but you let everyone know the real you!
- If I met a cute guy that liked you as much as me? You can bet you'd see
Me & Charlie Talkin'
!
- And if he broke up with me? He better hide his
Kerosene
...
-
What About Georgia
...could you talk to your friend Hillary Scott and get me some tickets to their concert there in April?
- '
I Wanna Die
' is what I would say if I couldn't get to your concert in October. Well, maybe not that extreme, but you get the picture.
-
'Love is Looking for You
' is what you would remind me if I vented about my love life, or lack there of.
- I would love to say
'Mama, I'm Alright
, I'm just at the Miranda & Dierks concert in St. Paul'!
- I
Love Your Memory
. Especially that story you told during your concert about meeting Lady Gaga at the Grammy's.
- More than once, I've went all
Gunpowder & Lead
on some people. Oops?
- If you and me lived in a
Dry Town
......ba ha, wait a minute!
- You let everyone know that they too can become
Famous in a Small Town
.
- You are the epitome of a
Crazy Ex-Girlfriend
, but aren't we all...
- Don't you just adore these
Love Letters
I'm writing you?
- In a moment of
Desperation
such as this, I'm not above asking you: can I hitch a ride in your airstream & follow you around the world?
-Everytime I wish I could be
More Like Her
, she reminds me that it takes
All Kinds of Kinds
.
- Whenever I'm
Down
, you know how to cheer me back up.
- Who's cried at a Miranda Lambert performance? I'm definitely
Guilty in Here
.
-
Getting Ready
for your concert in October would be half the fun. You know I would rock some cowboy boots and sparkles!
- Listening to some of your music calms me down and makes me think it will be
Easy From Now On
.
- You ain't
Nobody's Used to Be
!
- You may be a country music superstar, but inside you're just a
Girl Like Me
.
- If you can't find anything to wear for your St. Paul concert,
Take It Out on Me
and force me to go shopping with you. We can hit up the Mall of America!
- I haven't seen you in concert since January 2012 and
I Just Really Miss You
!
- Lord help any
White Liar
. Girls everywhere will show them what's up.
- You know all those size 2 princesses? You're just like them,
Only Prettier
.
- Even if Blake gave you
Dead Flowers
, you'd still love him.
- Two things you would totally love?
Me & Your Cigarettes
. But I know you don't smoke. And neither do I.
- Even if I had to stand in line outside in -30* temperatures, I would
Maintain the Pain
just to get tickets to your concert!
- Sometimes I wish I lived in a pimped-out airstream like yours so I could write an
Airstream Song
and have it be legit.
- I was
Makin' Plans
to see you in October, but then I realized I am broke. Boo.
- I'm thinking it's
Time to Get a Gun
. Necklace, that is. From Etsy with your lyrics on it. I totally want one!
- All the boys know that your house is
Somewhere Trouble Don't Go
.
- While I was living in
The House That Built Me
, I first discovered your music and fell in love.
- You don't always get sappy and write a
Love Song
.
- You, my dear friend, have a
Heart Like Mine
.
- I may or may not trade a
Sin for a Sin
to see you in concert?
- I can't help that you're my favorite country star.
That's the Way That the World Goes Round
!
- You're just a pretty, little
Virginia Bluebell
.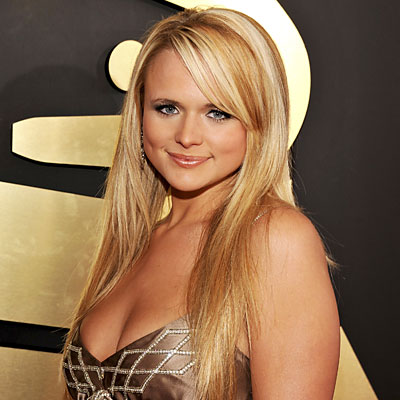 - I previously mentioned jamming on my guitar. Do you think you could
Fine Tune
it? It's a little out of tune and I totally suck at that!
- You're probably the
Fastest Girl in Town
, driving around Tishomingo in your truck.
- All the little doggies are
Safe
now because you have a heart for them & make sure they get a loving home!
- All those bad ass, girl power, revenge anthems of yours are enough to cure
Mama's Broken Heart
.
-
Dear Diamond
, you're pretty, but I'd rather have some tickets to Miranda, please!
- I can always count on you to stay the
Same Old You
.
- If we were BFFs and I moved to Nashville, you'd meet me at the
Baggage Claim
and we'd go to all the Honky Tonks & then the Grand Ole Opry to watch you perform.
- Living in an apartment in Nashville, working as one of your tour managers/assistants, and having all my student loans already paid off would be the definition of
Easy Living
.
- I will never get
Over You
and your music.
- '
Look at Miss Ohio
! She's such a skank.', you'd say if you had a little too much vodka. Being that it makes you mean and all ;)
- You only get
Better in the Long Run
.
- You, my friend, ain't
Nobody's Fool
!
- I love when your dresses sparkle as bright as the
Oklahoma Sky
.
- It really
Hurts to Think
that I'm not going to your concert up in St. Paul on October 11th.
- You were just raised like a
Coal Miner's Daughter
and fame found you.
- My family? Well,
We Were Us
at your last concert & didn't care if anyone saw us dancing around to your music.
- Everyone has a
Bad Angel
sittin' on one of their shoulders, even you.
- I bet you and Blake have a
Bare Skin Rug
at home. But we won't go there ;)
- Your music reminds me of
Home
.
- If you went missing, I would be the one
Draggin' the River
until we found you. And that would totally be a Law & Order SVU episode because the small appearance you made in an episode just wasn't enough!
- I'd so be
Red River Blue
if you stopped making music.
- I never have to say
Today I Started Lovin' You Again
because I will never stop lovin' you Miss Miranda!
- I may be a
Grown Woman
, but I still profess my love for you in a blog post.
- Some people you meet are
Strangers on a Train
. We, however, could totally be BFFs.
- You
Wrote a Song for Everyone
when you sang The House That Built Me.
Thank you for your time and I promise you I'm not a stalker. Love you!
Remind me to never dye my hair platinum blonde....