I have a bone to pick with one Miss Taylor Swift.
I'll be honest: I still do listen to her music. In fact, I actually enjoy it. Well, the recorded versions. Not live.
I've been annoyed by T. Swift for quite some time now. Her awkward stances. Her fumbling through shocked gratitude. I mean, hello, you're soon-to-be 24 years old.
It's not cute anymore
.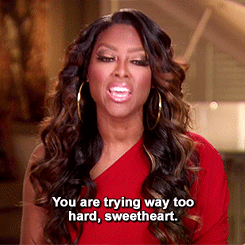 But what really irks me is her affiliation with country music.
She was a country music singer. Was being the operative word here. I remember when she first came out: a 16 year old girl with cowboy boots, super curly hair, and singing all her own songs. America fell in love. And so did I.
But her newest album, Red, is not one ounce country. Not even a little bit. That ish is straight up Pop/Rock. In fact, when I uploaded Red into my iTunes (yes, I own it. Like I said, I don't mind her music), it categorized itself automatically as Country.
NOPE!
I went in and changed it to Pop.
The American Music Awards the other night are what really threw me off the edge with Miss Swift.
She was nominated for Best Country Album (and won.) and Best Pop/Rock Album. Yes, Justin Timberlake was also nominated for Best Pop/Rock Album and Best Soul/R&B Album. But either way, I don't think it's fair to be nominated under two entirely different genre categories. I love me some JT, but I still don't think it's fair.
And then Taylor won Best Country Female. Against Miranda Lambert and Carrie Underwood.
Aw hell no!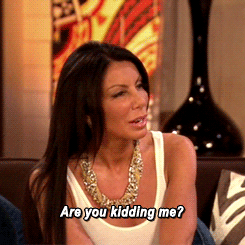 You can definitely tell an award show like this is fan-voted. All the little teenyboppers rally around Taylor and vote for her. Watch the CMA's or ACM's. They are voted on by industry professionals. Taylor never wins anything there anymore.
I don't know. Maybe I'm just getting old and don't appreciate the youth of America these days and what they're (skewed) opinions are.
So, I'm sorry Taylor, but We Are Never Ever Getting Back Together.
Like ever.
----------------------------------------------------------------------------------------------------------
I'm helping out Miss Erin with her Black Friday giveaway. Get this: you have a chance to win a $150 Visa Giftcard!! How awesome would that be?!
a Rafflecopter giveaway