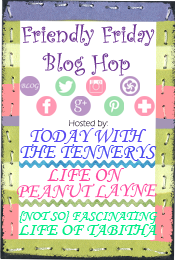 Go join the blog hop with Kaitlyn @ Wifessionals!
Recently, I received the Liebster Award from Beckie @ Beckie Explains It All & Alyse @ The Enchanted Owl. I also received the Very Inspiring Blogger Award from Sara @ This = My Experience (who is

graciously sponsoring me this month!)
.
Liebster is German for "dearest" and is given to bloggers with 200 or less followers. You have to answer 11 questions given to you by the blogger who nominated you. I don't follow many blogs with less than 200 followers, so if you're reading this and have less than 200 followers, consider yourself nominated!
The Very Inspiring Blogger Award is given to blogs that you find inspiring (duh!). You give 7 random facts about you and nominate 7 bloggers you find inspiring.
My questions from Beckie:
1. Tomorrow is the last day of Earth's existence. How do you spend the day?
I would spend the morning hanging out with my family. I would then meet friends for a short coffee. Take a chartered flight down to Decorah to visit my nursing class, then spend the evening back here in Rochester with my family.
2. What is one thing you have always wanted to do but haven't done yet?
Travel on a plane. I know, I know...
3. If you could own any animal, what would you want?
I'm okay with my cat and dog :)
4. What's your favorite movie?
Oh man...I have a few: Life As We Know It, The Last Song, Pitch Perfect, People Like Us...
5. Who is your celebrity crush?
6. Do you believe in life on other planets?
No.
7. Are you good at keeping secrets?
Yes.
8. If you could witness one controversial event in history, which event would you witness and would you tell the world about it when you got back?
Probably, for my sanities sake, either the whole Casey Anthony debacle or the OJ Simpson debacle. I wouldn't want to actually see the events, but I want to know, without question, that they did happen.
I don't know if I would tell anyone; it depends on what I learned.
9. If you could live in a movie, which one would it be and why?
Pitch Perfect. I've always wanted to be in an acapella group!
10. You are given $5,000 to spend all at one store. Which store would it be?
Yikes. Probably Target.
11. What is the happiest moment in your life so far?
Getting my nursing pin and graduating from college.
1. Have you ever cried in church?
No.
2. Do you adore chocolate?
Given that I have a tin of chocolates on my desk...
3. Which is more fun: the beach or a pool?
I've never been the the beach, but I'm gonna say the beach is probably more fun.
4. Ever ding-dong-ditched?
No.
5. Favorite movie?
See previous answers.
6. What's your recent favorite song?
Hard one! I'll break it down to country and pop. Favorite recent country song: "Cruise" by Florida Georgia Line. Favorite recent pop song: "Die Young" by Ke$ha.
7. Did you make any New Year's Resolutions. If so, what are they? If not, why not?
More of a goal. To pass my boards on February 6th and to find a job soon.
8. Are you a spender or a saver?
If I had money, I would be a spender. But I am forced to be a saver.
9. Did you think the world was over on December 21st?
Nah.
10. Favorite color?
PINK!
11. Shoes or purses?
Both. Sorry can't pick.
7 facts about me:
1. Related to the question about beach or pool, I don't know how to swim, so really neither.
2. My superlatives in high school were Most Changed Since Freshman Year (yes!) and Best Friends (with a girl who I stopped speaking to right after we graduated. Toxic.)
3. I tried highlighting my hair blonde in, oh, 8th grade? Yep...orange streaks. I had to go to Sally Beauty to find something to tone the color down.
4. The farthest I have been away from home was my Spring Break 2011 trip to Nashville. Read about it here:
Part 1
|
Part 2
|
Part 3
5. I have a group of 3 best friends since 9th grade and we call ourselves the Sisterhood. It's kind of scary how much we are like the characters.
6. I have only had two surgeries in my life: tonsillectomy in the 1st grade and my wisdom teeth removed in the 9th grade (on New Year's Eve, no less).
7. In 9th grade, I had a little fake Louis Vuitton bag that I carried around everywhere. Man, was I hot or what?
My nominees for Very Inspiring Bloggers:
*By the way, number 7 is my sister and she's a new blogger. And her only follower so far is me. Go follow her. Consider that a command
I'm planning a 200 follower/4th blog anniversary giveaway. If you would like to participate, let me know & I will be in contact with you!