...has sucked so far. I just finished the 2nd of 2 tests this week. Monday's Community Nursing test went horrible. I ended up with a C+, which is better than I thought I would do, but still not good. Today's OB test went better. I think I pulled off a solid B+? I still have to start my debate outline on the new healthcare reform due next Thursday. I hate debates and am NOT good at explaining Obama Care and this project replaces our midterm, so this should be interesting...
Last Saturday, my Luther BFF and former roomie, Megan, was in town for a baby shower. She stopped by and we went out to T-Bock's for a burger and beer, which was much needed and so relaxing! Her and her sister are coming down again this Saturday for Luther's homecoming. I am so excited to go to the football game and hang out with them as it has been too long since we were all together.
I decided to participate in the #FMSPhotoADay on Instagram to make my life more interesting.
Day 1/Monday: Where I Stood
Waiting for my ride to Community clinical. I was literally in these scrubs and shoes all day, as I also had Med/Surg clinical that night from 2:30-10pm and it was CRAZY BUSY! We also had the CCNE accreditation team in town reviewing our nursing program (which happens every 10 years), so a lady was at clinical watching us give meds and checking out Winneshiek Medical Center. She was literally shocked (it was hilarious) as we are not a high-tech hospital at all. MAR's are all on paper and in binders as well as all the patient forms. Medications are just thrown in a box with the room number on it in all areas of the hospital and refrigerated meds are just sitting in a fridge in the med room randomly. No smart pumps. No insulin pens. No EMR. No IV/Catheter teams. She was very impressed with the skills our nursing program has to deal with these very inconvenient features of our hospital.
Day 2/Tuesday: Lunch
I definitely didn't take a picture of my lunch as it was Taco Tuesday and my Community group was meeting for a project. So here is my very grown-up dinner:
Macaroni & Cheese: Food of the Gods (according to Haley on One Tree Hill).
We also had an 1 1/2 hour meeting with the accreditation team to discuss our nursing program. They were so impressed with us and said we were probably the best student response they have gotten from any school they have been to. One second, let me brush my shoulders off...
Day 3/Wednesday: This Happened Today (which I totally mistagged on Instagram as #whatimdoing)
Today I am also linking up with
Sam's blog
for a new monthly link-up. October's theme is Autumn and this week is all about PUMPKINS!
These are the only pumpkins we have in our college townhouse. Sad day. They are sitting on the front step and are surrounded by the undoubtedly millions of dead Box Elder bugs. Seriously, millions. We literally have an invasion around our front door.
Go join up with Sam's link-up!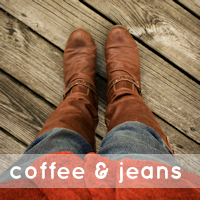 So that's what I've been doing the past 3 days :)