...please make up for this crappy week. Two of my Luther BFF's are coming down for Homecoming and I am in much need of a relaxing, stress-free weekend after this week.
Monday = C+ on my first Community Nursing test, long night of clinical (at least it went pretty well)
Tuesday = Studying for OB all day
Wednesday = B/B+ on my first OB test (hey, at least I did pretty well on one test!)
Thursday = Found out I got a D on my Med/Surg take home test from last week. Seriously, I submitted it feeling pretty confident that I pulled off at least a B. Nope. I forgot minor details here and there and got docked a bunch of points on each question. I think I was docked too much for some answers I forgot.
Plus, I am working on the Affordable Care Act debate for next week and I do not understand politics, nor some of the details of this law at all.
And I am getting no where with my senior paper, which, OH YEAH, the 15 page draft is due in ONE MONTH! And I currently have 4/10-15 sources with no idea where else to look.
SIGH.
On the bright side, I've entered on three different blogs to win an awesome new pair of Dansko scrubs. I've heard their shoes are fabulous and I'm sure their scrubs are great too. Go enter to win (both nursing & non-healthcare peeps!)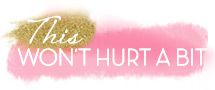 B.T.W.: Sorry for my bitching.