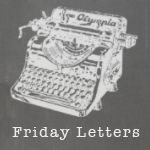 Dear Senior Paper Topic,
Could you work it all out for me? Your theme has to be Patient-Centered Care and has to meet a sub-category as well. My original idea didn't get approved by my advisor, therefore I have resorted to a few others including: home births, teen pregnancy education, hospice, and medication teaching. Yet I can't seem to find the rights words to make it sound super specific & Patient-Centered. Oy vey!
Dear 4:00pm,
You are almost here and that means I get to GO HOME! And see my puppy & kitty! And see my baby cousins tomorrow!! So freaking excited!
Dear Sentinel Event group,
Let's finish this little Root Cause Analysis TODAY! And then we won't have to meet on Sunday afternoon :) Please?
Dear Skull ring from the bookstore,
I'm so tempted to go back and buy myself one. In fact, I think I might stop over there before my meeting in 20 minutes...