As a blogger, you just have to write a 'what I did this weekend' post if you did anything of substance. Here's mine.
Friday
My mom and I had to run a few errands to get things to bring down to Winona the next day. Later, we went over to my aunt & uncle's house for dinner and drinks in their pimped out garage.
Our little inside joke has been that it's now an event center that hosts weddings, birthday parties, dances, funerals: whatever your little heart desires.
Our wait staff even dresses up however you like. This is the cowgirl look.
Saturday
We headed over to Winona, but not without a pre-trip stop at Starbucks for their fall drinks. I had my first Salted Caramel Mocha in almost a year and it was divine.
If you're from Minnesota, you may have heard that Winona suffered a horrific fire downtown last week. Well, we had to drive past it to get where we were headed and it is horrible. The building that held the Winona Islamic Center along with apartments above it for international students is completely rubble. The building next door had a law firm on top which is completely gone and another store below which is half melted away. The coffee shop on the other side has smoke and water damage. There were a dozen or more Winona State students living in those apartments and they had to be moved to different places to stay.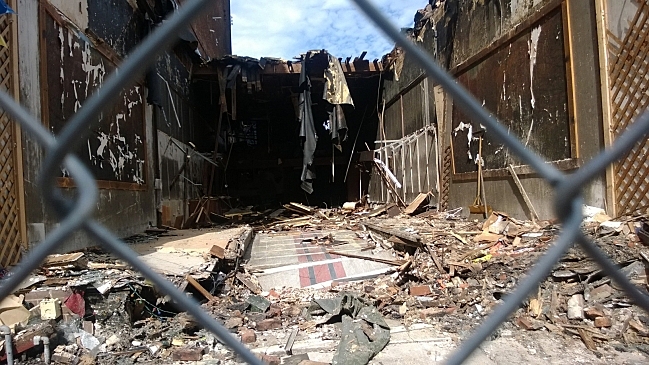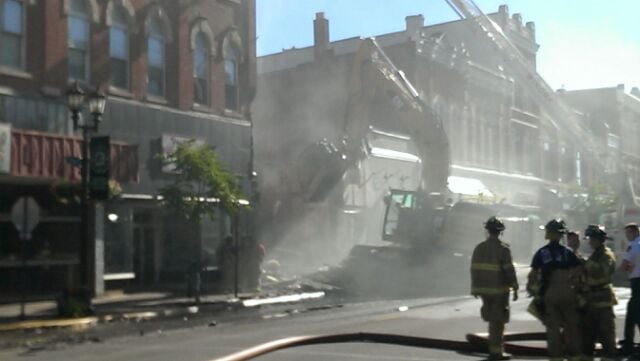 We hit up Target (let me just say, Winona's Target has way better clearance selection + cheaper prices than the Rochester Target!) and then went to lunch at Bub's.
That afternoon was my cousin Elliot's 4th birthday party in the La Crosse/Holmen area. Besides all the flies, it was the perfect day for an outdoor celebration. He went crazy over his new walkie talkies, remote control car, scooter, and John Deere tractor + trailer he could ride. We headed out around 6:15pm so we could drop Hannah & Josh off in Winona and head back to Rochester before it was pitch dark.
Sunday
Get this: I did
ABSOLUTELY NOTHING
and it was divine. No, literally, I laid around all day watching Law and Order SVU & Ghost Whisperer. I also started Orange is the New Black last night on Netflix and, surprise, it's
really good
!
Anything fun happen this weekend?