Ever since I started college back in August of 2007, the "it" magazine to read has been Cosmo. Like, I'm pretty sure the mail room at Luther is packed with
probably
100+ Cosmopolitan magazines to stuff into student mailboxes.
I remember during our Freshman year, our floor would share magazines by setting them in the bathroom ledge for anyone to grab & take back to their room. Well, most of the time, Cosmo was all that was laying there. My roomies & I used to check for new issues and bring it back to our room to share with each other.
I guess it didn't really faze me them because,
let's face it
, most of us are exhibitionists in college. Forget walking all the way down the hall to the bathroom to change; let me just whip this dress off in my room & get into some sweats.
Now that I got a free years subscription to Cosmo coming to my mailbox every month, my first thought is...
THEY LET PEOPLE READ THIS IN PUBLIC
?!
Either I was such an exhibitionist back in the day that it didn't make me even blink or their covers have become much more in-yo-face, if you know what I mean.

I mean:
EPIC SEX, GET IT, GIVE IT, & DO IT AGAIN
(with Carly Rae Jepsen on the cover, no less. Doesn't she attract young fans???)
YOUR BEST SEX EVER!
(with Miley on the cover, but,
c'mon
, would we expect anything less from her nowadays?)
23 SWEET & SEXY MOVES. ORGASM GUARANTEED!
(but doesn't Rachel's dress look so cute?!)
I'm in
no way
a prude. And I'm not knocking Cosmo in any way. Because, let's face it, I'm still reading it!
It's just....when did it become acceptable to read this in public?
BTW - I'm bracing myself for all the spam commenting I may receive from this post.....
---------------------------------------------------------------------------------------------------------------------
On a different note, I'd like you to meet one of my sponsor's this month: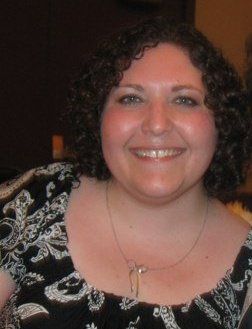 Natalie blogs about her life in Houston, as well as things she finds interesting & that are worth talking about.
Like most bloggers, she's trying to convert her Google Friend Connect followers over to her
Bloglovin
&
Facebook
accounts. So go follow her on those two platforms to keep up to date on Natalie's life!
Natalie is also being super generous & giving away $20 to Amazon, so be sure to stop by & thank her!
Of course, I must include the obligatory small print:
- Must be 18 years or older.
- Giveaway runs from April 10th through April 19th.
- The number of eligible entries determines the odds of winning.
- To enter, use the Rafflecopter entries below.
- Winner will be selected by random.org on April 19th.
- Winner's entries will be verified. They will have 48 hours to claim their prize. If unclaimed, a new winner will be selected.
- Void where prohibited by law.
GOOD LUCK!