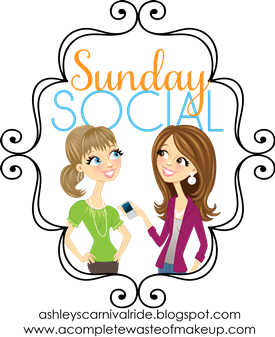 What was your first car?
Never had one. Don't even have my license. Read the story on my about me page.
Who was your favorite childhood teacher?
I had two: Ms. Schwamberger (although she's now Mrs. Gagliardi), my 6th grade teacher. We were her first class as a teacher and she was amazing. I actually wrote a post about her. My other favorite is my 7th grade teacher, Mrs. Haugen. One of the greatest women I know. She retired 2 years ago or so.
Were you involved in any sports/extracurricular activities? Share pictures if you can!
I wasn't in any in Elementary School or Junior High. In high school, I was in PALS (upperclassmen get paired with Freshman for their first year), Yearbook, School Newspaper, SADD, Project 540 (working to change the school). I was in Concert Choir all 4 years, but that was technically a class. I worked as a library aide at the school library as well. I also helped start up Checkers Club with my BFF Caitlin. We legit got a teacher to be behind us & a spot in the yearbook!
My senior picture since I don't have any EC pictures
In college, I was a part of Active Minds (spreading information on mental health) and Luther Student Nurses Association (LSNA)
LSNA
What was your favorite birthday party?
I have two. My b-day party in second grade: we had it in the basement at my old house & I invited a ton of friends over and we played games and opened presents.
My Sweet 16: I went bowling with friends & Caitlin picked some of us up that night in a limo and we got driven around for awhile. Then there was a dance at school that night. I don't remember if I went or not.
Who was your teen celebrity crush?
I'm not sure who I loved in my younger teens. But my senior year of high school I was obsessed with James Lafferty
What show/movie did your parents not allow you to watch?
I wasn't allowed to watch rated R movies at all. And I was always in bed by 9 so my mom could watch her shows (E.R. & Law and Order) and get work done.