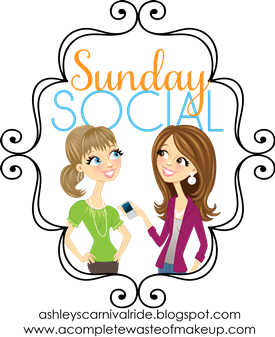 I haven't linked up with Sunday Social in quite some time, so here we go!
1. Favorite New Year's Eve you've had before?
Honestly, I've never really been one to go out on New Year's Eve. Usually I've had to head back to college two days after, so I like just hanging out with family, playing board games and watching the ball drop.
2. Are you doing anything for New Year's Eve this year?
This year won't be any different. I start my Kaplan Review Class bright and early on January 2nd, so this year I think we're gonna go to Glynner's Pub for some drinks in the late afternoon/early evening and then head home for pizza, wine, and board games. My kind of night!
3. Name a book we should all read come January.
Some of my favorite's I read this year were
1. The Immortal Life of Henrietta Lacks by Rebecca Skloot
2. Safe Haven by Nicholas Sparks
3. Off Balance: A Memoir by Dominique Moceanu (I'm reading this now.)
Click on the Reading Rainbow link at the top of the page to see more book suggestions!
4. What are your New Year's Resolutions?
My biggest one is to find a Registered Nursing job & to pass my NCLEX. Hopefully I will successfully complete both resolutions by February or March!
Hope you all have a wonderful new year! Have fun & stay safe if you are out celebrating.
See you in 2013!