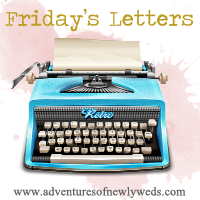 Dear week,
Can you please be over? You have not been very kind to me.
Really? You had to break down on me when I only needed you to stay alive for 9 more months?
Why are you such an addicting show? I now know what all the hype was back when I was in high school!
Dear maxi dress I am currently wearing,
You are way too comfy! Thanks!
Dear Luther College Nursing class,
I really miss you all and can't wait till I see you all again at the end of August :)
Thanks for being so sweet and making this week just a little bit better :)
Where are all the sweet (straight) single males? And can I have one?
I miss you! Please come home soon so we can hang out!
Love always, Breanna