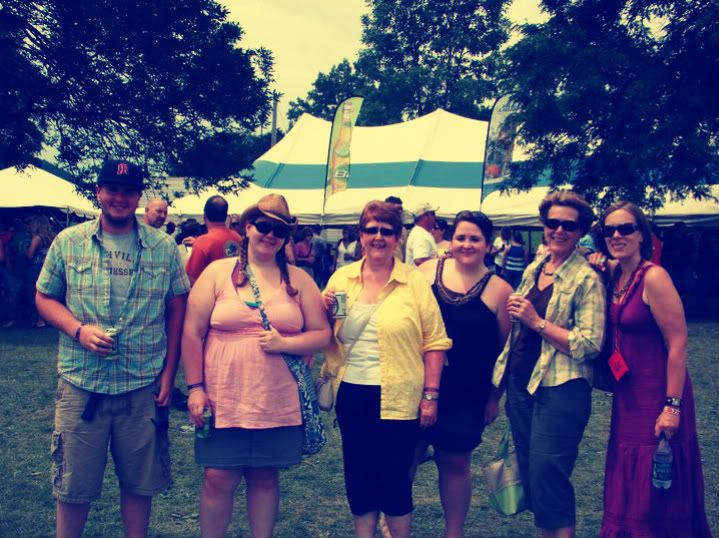 As some of you may know, Saturday June 25th, I got the chance to head over to Richland Center, Wisconsin with some of my family to attend Star-Spangled Celebration. The day we went had fabulous music, including Blackwater Gin (a local band), The JaneDear Girls, The Bellamy Brothers, Steel Magnolia, Joe Nichols, and Miranda Lambert (!). Here are some highlights!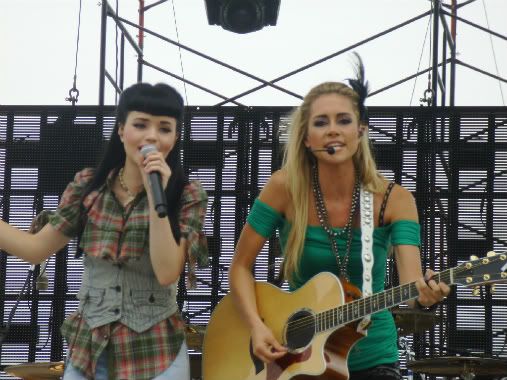 Susie & Danelle aka The JaneDear Girls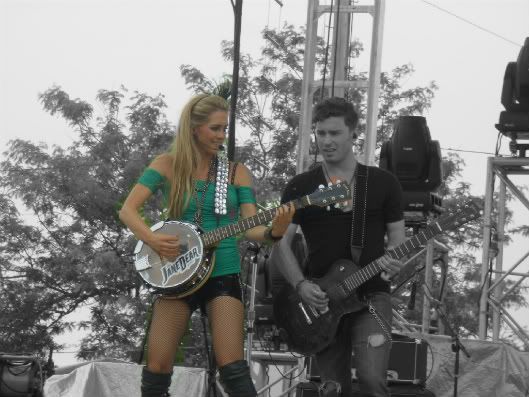 Danelle of The JaneDear Girls
My cousins, Marissa & Rob, got VIP tickets for Marissa's 30th Birthday so they were able to sit up front & got free food & drink. Marissa also won a meet & greet with The Bellamy Brothers!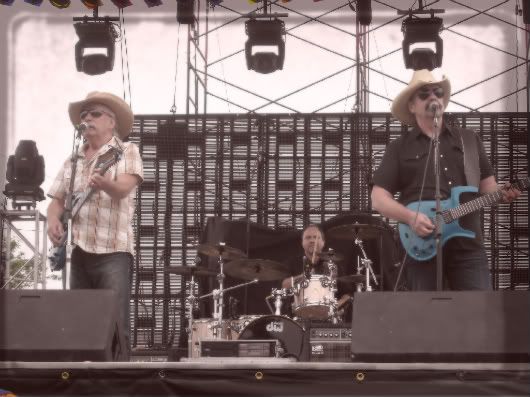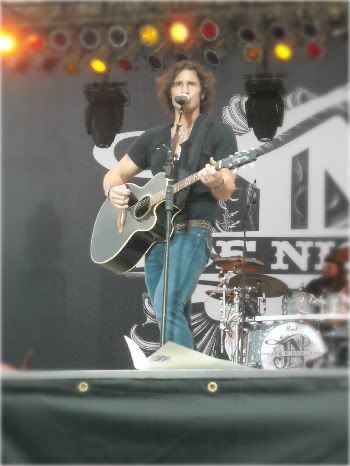 The best part was the photo line. It went all the way up to the front of the stage, so we were able to stand in line & take really close pictures, which turned out awesome. I even got waved at by Meghan from Steel Magnolia when I went up there! (I'll share that video later!) We also got to meet two of the bands. My brother & sister got a picture & autograph of The JaneDear Girls and I got to meet Steel Magnolia. I told Meghan she looked gorgeous & how I've seen them 3 times & they keep getting better. She said Thanks honey & winked at me. Then I told Joshua that they did a great job tonight & he said Thanks babe. Pretty much made my day since I absolutely adore them! Some of the kindest people I've met!
My brother with The JaneDear Girls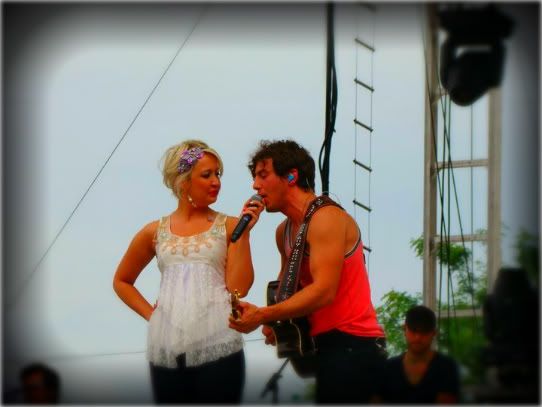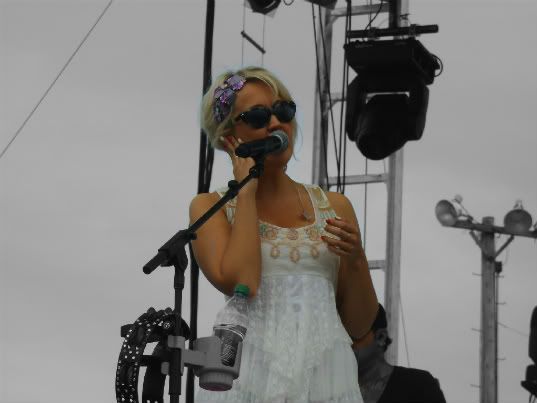 Meghan from Steel Magnolia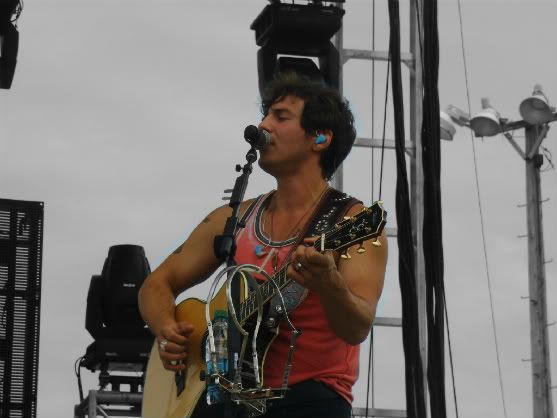 Joshua from Steel Magnolia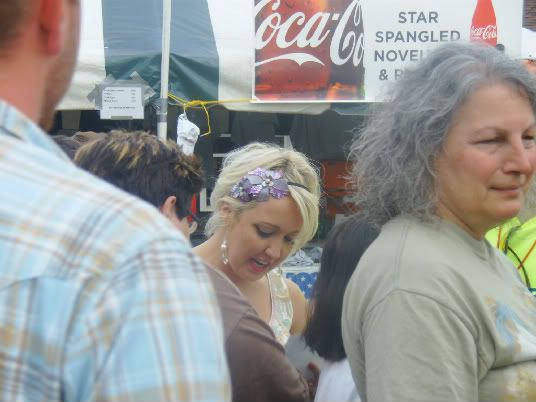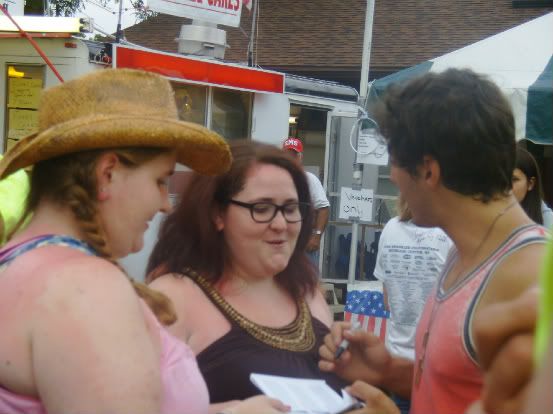 (Please ignore my awful sunburn. Partial shadows + bright sunlight + fair skin = a disaster.)
We got to see Miranda Lambert's Airstream!!
I was so thankful I got the chance to see Miranda Lambert live. Even though she was fighting a cold, she pushed through & put on a great show. She's one of my idols, so I was flipping out! I was out of my seat singing & dancing to every song.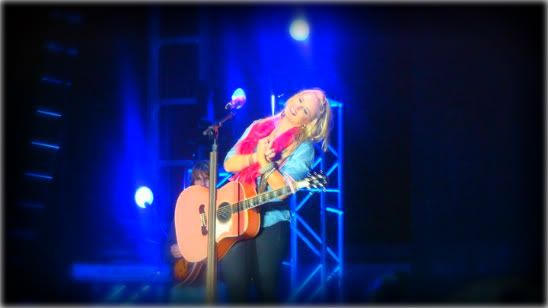 Miranda also brought her new girl group, Pistol Annies, onstage to perform a few songs, including their new single "Hell on Heels" (which is an awesome song!)
It was a fantastic day full of great country music & I am proud to be a country music fan. I just LOVE events like this & getting to meet & see my idols in person is such a trip!