Well, after a long almost 3 weeks off from blogging, I'm back! And I've updated a few things around here & hope to add a few new things as well in the coming weeks! I'll start off with the business end of things: I'm catching on the sponsor train & would love to swap sponsorships with YOUR blog! If you put my button on your site, I'll put your button on my site :) I'll even MAKE your button if you want - just give me the photo you'd like to use & the words you'd like on the button & e-mail them to me at
friebr01@luther.edu
! I love getting inspiration from other blogs similar to mine so it's great to see what's out there!
Since I am a nursing student & my blog is centered around my life as a 22 year college student, I was thinking about starting a Nursing School Vlog in the future (specifically this next school year). I'll be doing my clinicals here in Rochester at the Mayo Clinic & St. Mary's Hospital in different areas & I think it would be fun to document my journey & help out any other nursing school students who are going through or about to go through something similar. I know that nursing school is tough & anybody that can help or relate is a welcome thing! So I don't know how many of you who read this are nursing students or would want me to do that? (Heck, I don't even know if ANYONE reads this!) Just let me know through a comment, e-mail (
friebr01@luther.edu
), or twitter

(

@breannamf). I love hearing from you all!
Now onto the fun stuff! Here's a few pictures from my graduation on May 22nd. Very late, but here there are: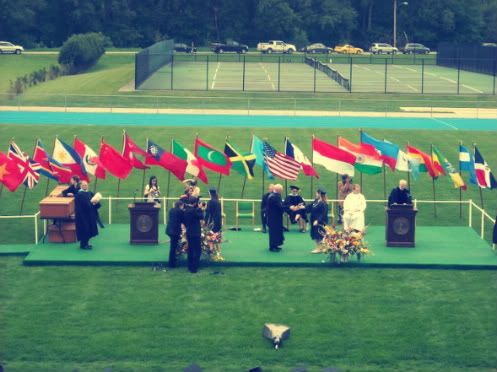 Shaking President Torgerson's hand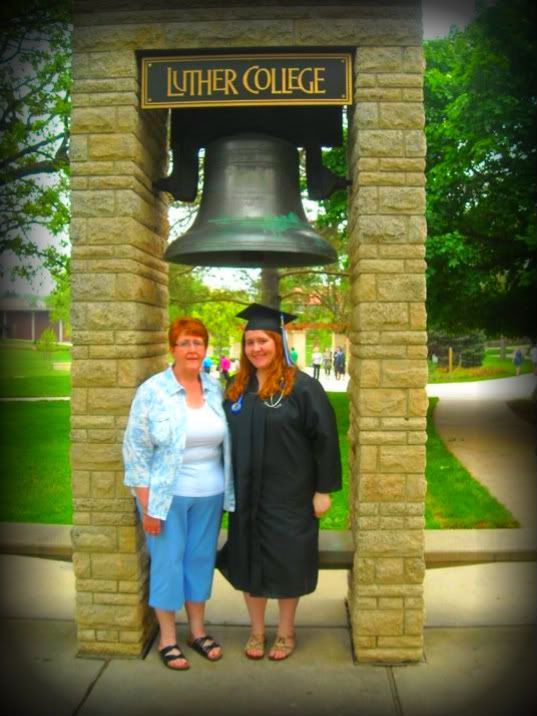 Me & Mom by the Luther Bell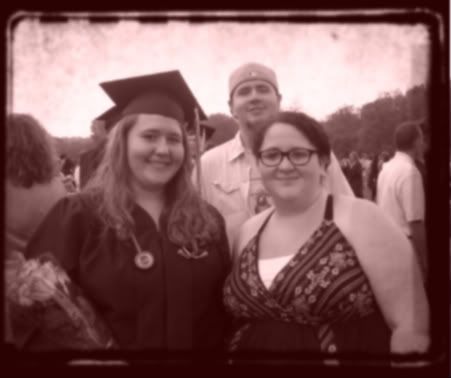 Josh, Hannah, & me after graduation
Megan & me after graduation
Most of the Nursing Home First & Second Semester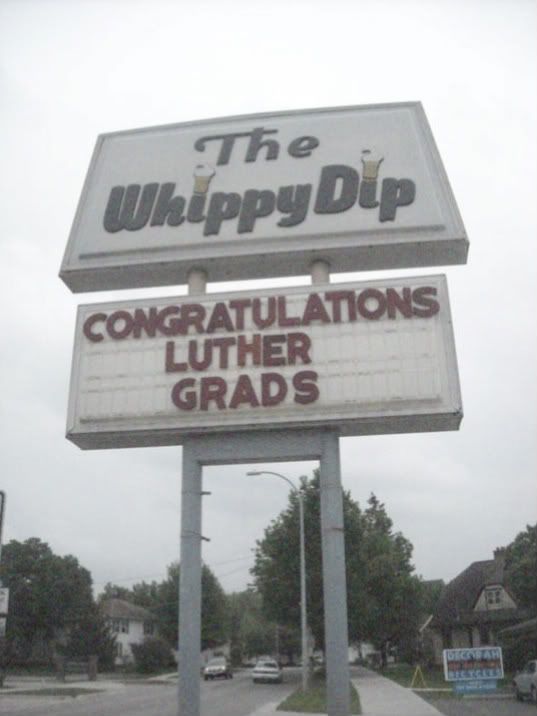 The local ice cream shop's sign
Mom & me after graduation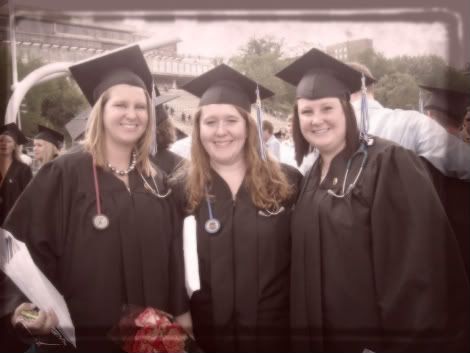 The Wobschall Sisters & me after graduation
We also had a surprise 30th birthday party for my cousin, Marissa, in Holmen last Saturday. Here's a few from that:
This Thursday, The Buckingham's are playing while they announce the concert line-up for Down by the Riverside this summer & Saturday, we're celebrating my Grandma's 82nd birthday with most of our family so more pictures coming soooooon!