As some of you may know, this coming school year I will be living in a campus house at Luther with 6 other Nursing ladies. I'm so excited for this, as for the past 3 years I have lived in dorms. Dorm life = always noisy & gross. I'm happy that this year I'll be able to live in an actual house with a full kitchen & a private bathroom instead of those nasty stalls in the dorms.
Because of new upcoming domesticity (that's a word, right?), I have been looking at various things to decorate the house in. I know I'll probably enlarge a few pictures that my sister, Hannah, & I have taken. I may also buy some canvas to do a little painting (even though I am not a painter). I'm most excited for the kitchen - I'll be able to cook my own food instead of eating in the gross and always unhealthy caf!
Some house things that I love (& wish I could afford!):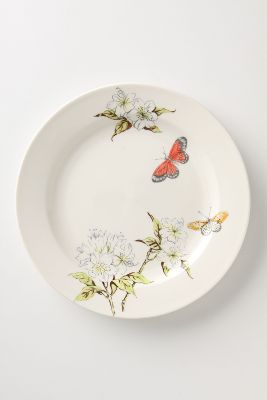 This dinnerware is so pretty!
I would love these curtains hanging in the living room! How pretty would the sunset be shining through them?
I am in complete & utter love with this apron!! If only it wasn't $32, I would defintely order it!
When I have my own real house (not college-owned), I am painting my kitchen cupboards with chalkboard paint! I love how Whitney over at
A Cheery Disposition
did her kitchen with this paint - it looks amazing!!
Check out this awesome kitchen!! You have to walk on the counter as part of the steps to get upstairs - sweet!
I want this spice rack from
Ikea
. It's so neat & organized.
P.S.: Welcome to all my new readers! I've gained 3 followers in the last two days & I appreciate it so much! So pull up a chair, feel free to leave any comments, questions, or suggestions, & happy reading!!