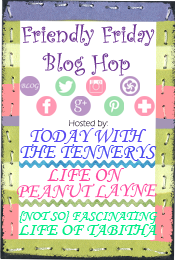 Today I've decided to review some Pinterest recipes I've made lately and give my opinion on them: Flop or Fave, if you will!
If you're not following me on Pinterest, click here.
Bloomin' Onion Bread
Oh my...FAVE! This is so freakin' delicious. A ball of onion & cheesy goodness! And easy to make!
Taco Loaf
Fave! Another super delicious & super easy recipe. The only change I made to it was put it in the oven for 10-12 minutes instead of in the broiler.
Loaded Baked Potato & Chicken Casserole
Another fave, but with the exception that, the next time I make it, I'm not putting as much hot sauce as it calls for. It was SUPER spicy!
Chicken & Spinach Tortilla Bake
FAVE! Don't ask me why this only has 3.5 stars on Rachael Ray's website because this was my second favorite thing I made next to the Bloomin' Onion Bread!
Tortellini & Garden Vegetable Bake
Fave. Very good!
Buffalo Chicken Garbage Bread
Flop! This was gross. Ew.
Breakfast Peach Cobbler
Fave! This was my go-to breakfast during nursing school because it filled me up & kept me satisfied until lunch break.
Overall, I've had pretty good luck lately with Pinterest recipes!
Is there anything you've found and made on Pinterest and loved?
I'm also involved in Lindsey @ Country Roots City Living February Sponsors Giveaway! Enter below!
a Rafflecopter giveaway