Hope you all had a very Merry Christmas & had fun spending time with family & friends!
I'm doing a little Christmas recap of my lovely holiday.
As I said in my post on Monday, Christmas Eve is the big celebration for me and my family. My immediate family & I went to 4pm church and then everyone went over to my Grandma's to celeb

rate. 23 people in a cramped house is just the way I like it.
We usually all make some little appetizer, but last year, 3/4 of the family got Norovirus (which is AWFUL...so I've heard - I was one of about 6 who never got it), so we bought a bunch of Mr. Pizza frozen pizzas and had that and a bunch of cookies and bars + Pink Mo

scato for moi, which is delicious.
We then all gathered and opened presents. All of the adults bring a gift for their gender and then we do a drawing to trade gifts. I got

new jeans from my Grandma and a pretty scarf from my aunt.
We then spent an hour or so visiting and playing with the kids.
Elliot was SO hyper from all the sugar and pizza. He was running around the house saying Merry Santa and ho ho ho and singing random country songs all night. He was TOO excited for Santa.
Different from years past, two of my cousins and their families decided to head home (they live around 2 hours away) that night so the kids could wake up at home for Santa's presents. Apparently Elliot stayed awake the whole car ride home watching for Santa and Rudolph's red nose in the sky. I told him that don't know who told him that!


Christmas Day
We woke up around 8:30am to

a bunch of presents from Santa.
The pup and kitty had to open their presents first and, man, were they excited. Simba loved his catnip bal

l so much, he may have gotten a little too high off it.
Our family is going to Little Big Town in Marc

h, thanks to Josh's present!
Josh also got me Taylor Swift's Red CD.
I also got a gift card to City Looks to get my hair done from my Grandma.
Hannah got me two pairs of comfy fuzzy socks.
Santa also got me some awesome loot: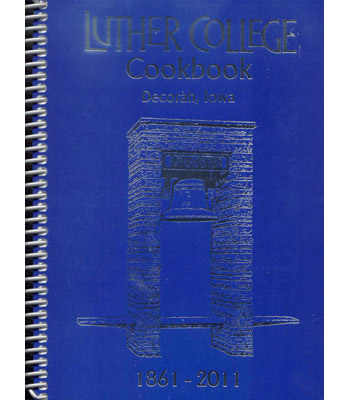 My college came out with a cookbook :)
Plus, Santa always brings us a game every year and this year he came with:
Awesome game. And let me just say, I won both rounds that we played yesterday!
And then, of course, I had to check out some of the Target clearance specials today. I could have spent SO MUCH money there, but I limited myself to one shirt. And it was only $8.98!
Hope your Christmas was as wonderful as mine!