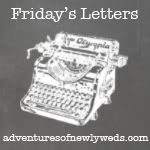 You were awesome. I was able to give around 20 shots total today between the flu clinic and study abroad immunization clinic on campus. YES!
Giving shots is one of my favorite nursing things I've done so far and I've pretty much perfected my flu shot technique. I got compliments all day on how good of a job I do giving them :)
I even got to give one to my old Social Work professor!
Oh and what am I up to tonight, you ask? Well, I am taking the night off, cuddling up in bed, and watching the SVU Scare-a-thon. Of course, this is because tomorrow I am working on my senior paper and a Community video from 10am-3pm.
20 SHOTS PEOPLE!