A little bit of a later post today. I've been running errands with my sister all morning + had some really super strong coffee! Yum!
My
already planned out
future wedding:
Instead of numbering tables, use years with a picture of you & your husband from that year.
CD's as wedding favors
First dance picture with lyrics
My
already decorated
dream home:
Does anyone wanna buy this for me from Etsy????
P.S.: Head over to We & Serendipity to enter an awesome giveaway! A ring you can personalize with the latitude/longitude of any place you want (I want to put my college coordinates!) and some super cute Essie nail polish!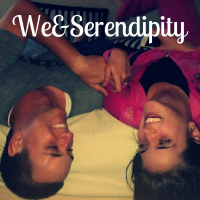 P.P.S (Remember when we used to write this in snail mail letters as kids?!): Becky at From Mrs. to Mama is doing a
super giveaway
: a 16x20 canvas, Large Ad space on her site, a blog makeover & a Starbucks gift card all to one lucky winner! You NEED to go check this out (but I wouldn't mind if you didn't enter so I have a better chance of winning ;) )
BTW - How ADORABLE is her little girl?!