I'm linking up with
Anna @ The Days When I'm Not a Nurse
&
Renee @ This Won't Hurt a Bit
for the Nursing Tuesday link-up this month, which is all about the dress code.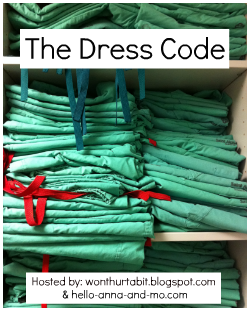 As a nursing student, my dress code is pretty *awesome* (Sarcasm? Never!). And being I wore it far too often this past school year, I did not put it on to model. Especially being that it is 97 degrees with a heat index of 103 today. It does not keep you cool at all.
The scrub bottoms are Cherokee (I think) & are the only comfortable part of the uniform. The top is Landeau, but our school had them made specifically with our Nursing department logo on it.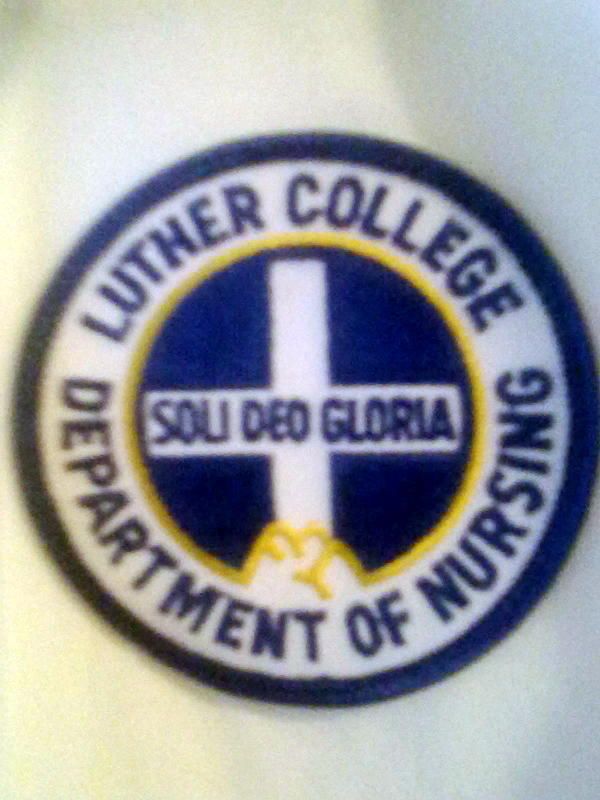 I have my matching stethoscope which is an Adscope Professional Stethoscope, which isn't as fancy as a Littmann, but has worked perfectly for me so far. And my lovely name tag.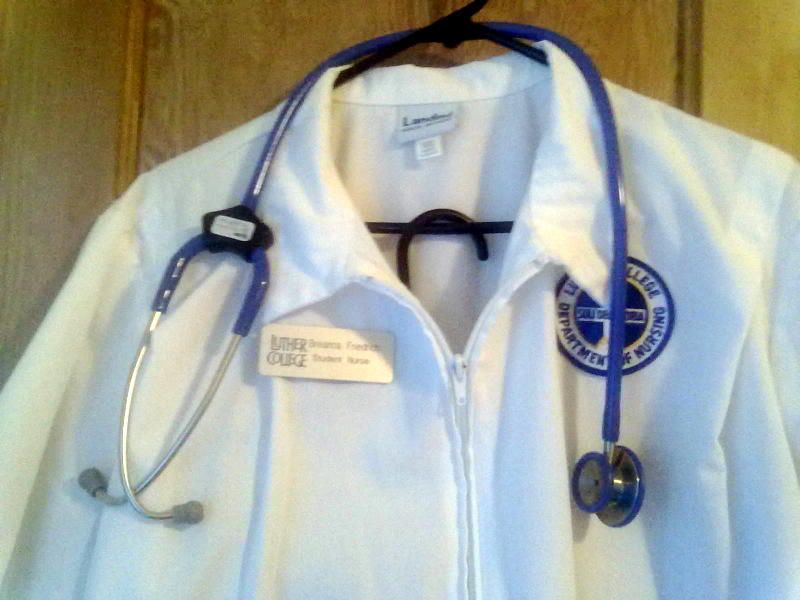 This past year doing clinicals at Mayo Clinic, we were given a Mayo badge so we had access to medication and supply rooms and things of that sort. I loved this badge because I was able to hook it onto a neat little retracting badge holder I got a while ago. All of my classmates were jealous cause they had to take there badge off in order to scan it by the door handle to any of the locked rooms. Muahaha! Unfortunately, we had to give the badges back at the end of the year :(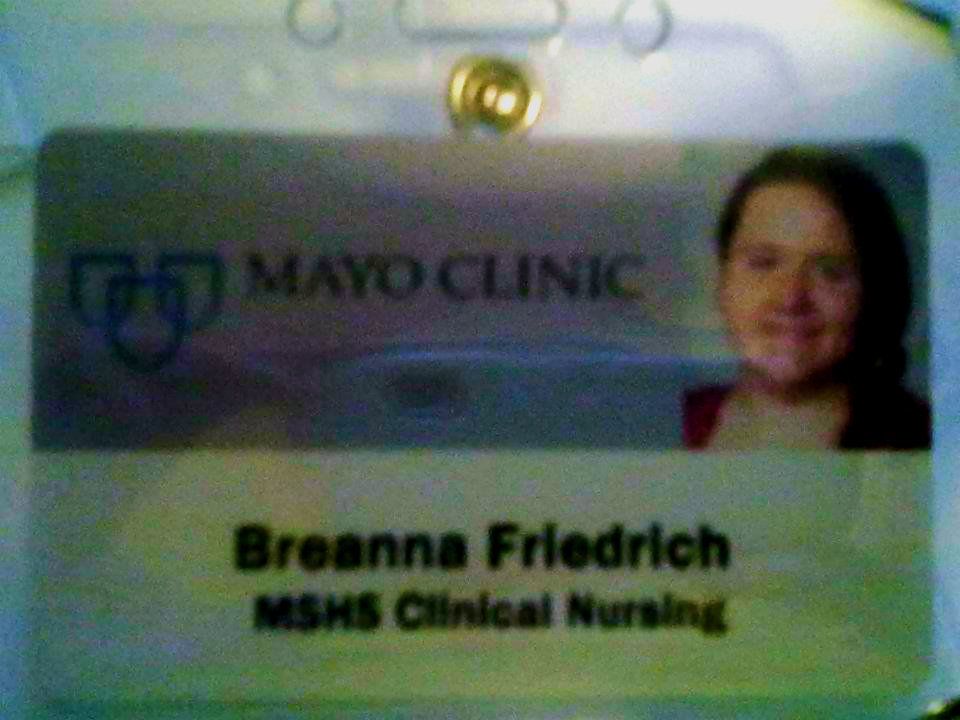 I would NOT recommend these to any nursing students (at least in Bachelors programs as I have no experience in other programs)! Yes, they are convenient little cards with some information such as major side effects & what the drug does, but they don't include all the necessary information we were asked by our professors and required to know. Plus, there were a TON of drugs I ran across pretty much on a weekly basis that didn't even have cards, so I ended up having to look them up on MicroMedix any way.
So that's my nursing uniform (at least until December). Hopefully the floor I end up working on has some cute scrubs :)
Oh and I went to the library last week and, just for the heck of it, picked up some NCLEX review books so if I have unwanted downtime, I can actually be productive. However, I've already looked at a few questions and let me just say....UH OH!
Do any nurses have tips out there related to the NCLEX? I'll probably be taking mine in late January.